CyberGhost VPN

Recenzie expert
Onestitatea și Transparența sunt două valori de bază ale vpnMentor. Companiile VPN nu pot plăti pentru a modifica sau șterge comentarii. Atunci când cititorii aleg să cumpere un serviciu VPN, noi câștigăm uneori comisioane de afiliere care sprijină munca noastră. Aici este o explicație a exact ceea ce facem și a modului în care poți sprijini activitatea noastră.

Daniel Krohn
(Scriitor tehnic, fost creator de manuale pentru roboți, pasionat de confidențialitate/expert VPN)
CyberGhost VPN are o selecție largă de servere, făcându-l cea mai bună opțiune disponibilă dacă anonimatul este ceea ce cauți. Serviciul oferă utilizatorilor săi peste 200 de locații de servere și îți protejează datele utilizând criptarea pe 128 biți. Totuși, devenind un membru p...
Jan 13, 2018
CyberGhost VPN

Recenzii utilizatorilor
Nu există recenzii despre CyberGhost VPN, dacă ai experiență cu serviciile lor, te rugăm să fii primul care scrie un review!
The service closed gaming port which make it impossible to be used for gaming on non-torrent server. You can only use this VPN on open source gaming client only with their torrent enabled server and their CS admit they do close port for non-torrent server. They had no torrent server in Asia so for those who reside in Asia region would need to connect to server in Europe for it. Their priority is on customer reside in EU and America so good luck to Asia users on their service. One star until they fix this issue.
---
Vizualizați planuri
Răspunde acestui review
Știați? Noi aprobăm toate recenziile utilizatorilor. Companiile nu pot plăti pentru a include sau a exclude un comentariu.
Cheap and works well for standard stuff
I used the premium service for 1 year and had zero problems with its functionality. The customer support is worthless though as I was trying to get it to work with TOR and JDownloader. Although they did reply, I never got it working. They also don't have documentation on their website on how to do that. Four stars because it does in fact work quite well if you know how.
---
Vizualizați planuri
Răspunde acestui review
CyberGhost has been, and continues to be my solution for my daily use of my home systems, I find it to be reliable, 100% of the time. Remote websites open quickly, and the selection of servers outside the US is very good. I am glad i found this service, CyberGhost is tops in my book!!!
---
Vizualizați planuri
Răspunde acestui review
| Caracteristici | Descriere |
| --- | --- |
| Numărul de Locații de Servere (țări) | 30 |
| Numărul de servere | 800 |
| Păstrează VPN-ul log-uri? | Nu |
| Include comutator de Oprire | Da |
| Dispozitive prin licență | 5 |
Cum să utilizezi CyberGhost VPN
5.0 / 5.0
1. Descarcă CyberHost VPN de aici
2. Fă dublu clic pe fișierul descărcat pentru a porni Set-up Wizard (Expertul de Configurare)
3. Continuă să parcurgi Set-up Wizard, trebuie să accepți Licence Agreement (Acordul de Licență)
4. În cazul în care programul VPN este deschis, pur și simplu utilizează săgețile drop-down din partea de jos a ecranului (unde scrie "simulated Country") pentru a selecta locația la care dorești să te conectezi.

Descarcă acum


Stabilirea prețului
4.7 / 5.0
Cyberghost oferă 3 nivele de servicii; Gratuit, Premium și Premium Plus. Abonamente cu plată sunt disponibile pentru a fi facturate lunar sau anual, nu conțin anunțuri spre deosebire de serviciul gratuit și oferă o serie de caracteristici suplimentare. Opțiunea Premium Plus are toate caracteristicile Premium, dar permite utilizatorilor să se conecteze la 5 dispozitive în loc de 1.
Fiabilitate & Suport
4.9 / 5.0
CyberGhost oferă chat live, întrebări frecvente, depanare, iar clienții Premium au posibilitatea de a utiliza sistemul de formulare, care răspunde în mod obișnuit în termen de 2 zile. Chat-ul live îți permite să vorbești cu o persoană reală în termen de minute, deși orele sunt limitate la birourile din Europa de Est. Vitezele au fost foarte bune pentru acest serviciu - chiar și pe versiunea gratuită. Calitatea serviciului a fost bună în general, dar a variat în mare măsură între servere.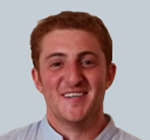 Daniel Krohn
(Scriitor tehnic, fost creator de manuale pentru roboți, pasionat de confidențialitate/expert VPN)
Un VPN solid care nu stochează jurnale și este cunoscut că este sigur și de încredere
Puterea CyberGhost VPN numără în prezent, peste 200 de locații de server (deși acest lucru este echivalent a doar 17 țări, dar dacă ești într-una dintre ele, și este foarte probabil să fii, înseamnă că serverele locale sunt de obicei disponibile). Oferă un serviciu gratuit, dar limitat. Cu toate acestea, va trebui să plătești pentru un nivel superior de securitate, deoarece acesta oferă doar criptare pe 256 de biți pentru utilizatorii premium, iar dacă nu ești un utilizator premium vei avea lățime de bandă limitată.

Analiza detaliată a expertului